DIY Training Treats for Dogs with Kidney Disease
Nov 12, 2023
Many of you know that my dog Waylon had a really close call recently after getting into a bottle of ibuprofen. We are very grateful that he survived but his kidneys suffered a lot of damage and we are currently on a low protein diet. As a result of this new diet I am having to get creative about what I can use as treats.
Thankfully he has been happy to accept pieces of apple and banana as treats but I needed something that was easier to put into my treat pouch!
So I went back to an old DIY training treat recipe https://www.agoodfeelingdogtraining.com/blog/diy-training-treats and made a few updates.
*Please note that I am only a dog guardian, not an expert on nutrition and protein content. This recipe still includes eggs that do in fact have protein, I feel the protein is low enough to be safe for Waylon. Consult with your vet if you want to be sure these will be safe for your dog with kidney disease.
Ingredients:
1 cup pumpkin purée

1/2 cup banana

1/2 coconut milk
1 tbs coconut oil

2 eggs
1 cup tapioca four

1/2 cup arrow root
Directions:
Preheat oven to 350 degrees
I sprayed my pans with oil to make it easier to get them out. These are the pans that I use. Pyramid Pans
Blend wet ingredients
Mix blended wet ingredients with dry ingredients
Spread batter into molds with spatula and be sure to wipe off excess batter. ( I found it easier to pour the batter in small amounts in all four corners and worked the batter inward)
Bake for 20 minutes or until you can see the treats starting to lift. I made the mistake of not baking them long enough my first go which made a tedious task of popping each treat out individually. So if the treats don't come out very well try baking it for longer)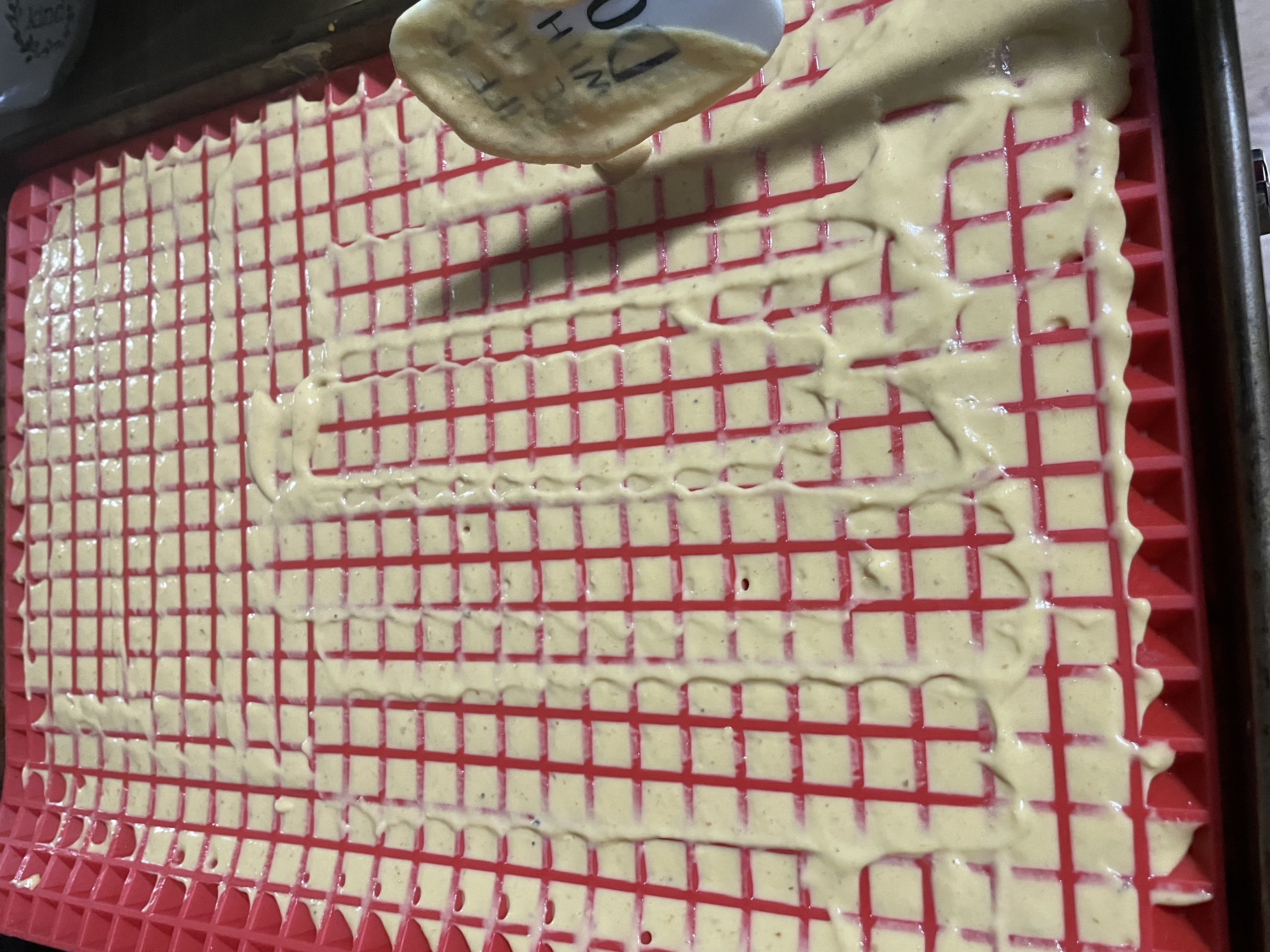 DIY LICKABLE TREATS
I also went back to another old blog and made a kidney friendly recipe. These are great at vet visits and for handling and grooming.https://www.agoodfeelingdogtraining.com/blog/diy-high-value-rewards-licki-pouches
Ingredients:
1 cup canned pumpkin

1/2 Banana
Directions:
Blend in a food processor (be sure to blend well so the banana chunks don't clog your pouches)
Fill pouch Pouches I use
In addition to these DIY treat options we have also been using
Fruitables Soft Dog Treats Combo
Happy Training
-Rachel
Join our email list to be the first to know when a new blog has been published!
We promise not to share your info or send spam emails!